Features of CUBOX
Achievement as a backup power source for disaster management headquarters
The generator do not always work. The generator's safety device will stop working due to the shaking caused by earthquake.
Therefore, CUBOX is used as a backup power source for communication equipment, information equipment and lighting.
CUBOX has the best introduction record for the disaster prevention industry in Japan.
Stable electrical wave
It provides cleaner electricity than commercial outlet.
You do not have to worry about breakage of precision
equipment.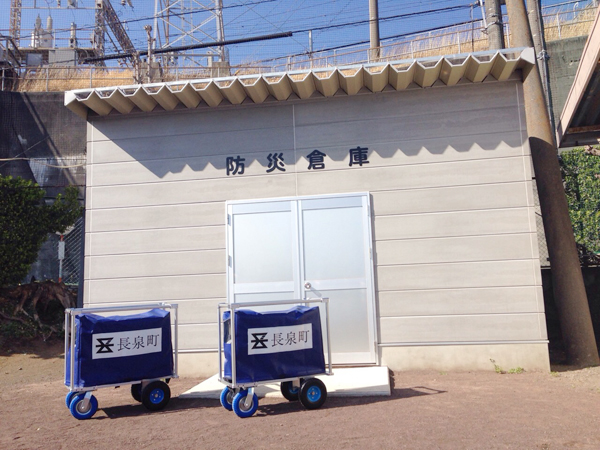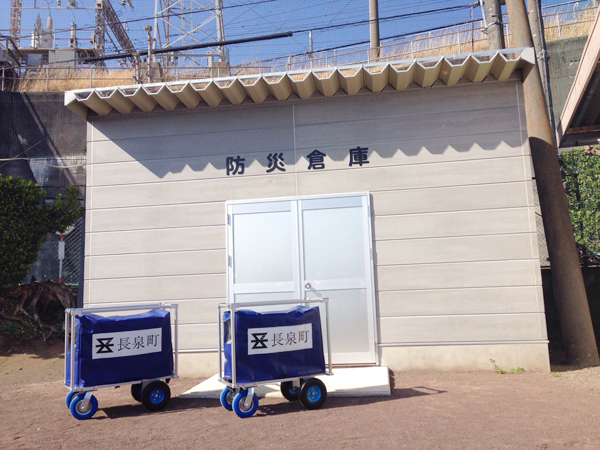 One-Touch easy operation
It is safe and easy to handle even women and elderly can manage.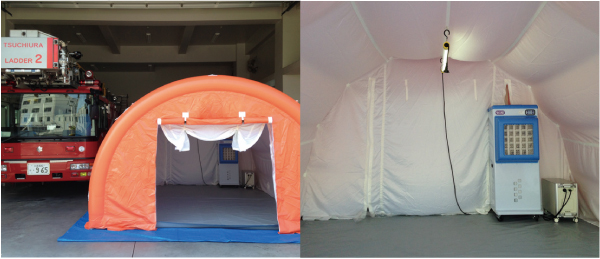 Indoor available
Generators cannot be use for indoors, it discharges carbon monoxide gas. Cubox can be use indoors with confidence. Because it does not discharge carbon monoxide gas.
Noise Free
it can be used without stress even at night by noise free feature.
Easy Maintenance
Easy management. Because it has simple function feature and well specialized in power supply at the times of emergency.
Spec
| | | |
| --- | --- | --- |
| Product name | CUBOX 3.3kWh | CUBOX mini |
| Item number | IPAC-C-1500-U-LiT6-K | IPAC-D-500-U-LiT1 |
| Output | AC100/1,500VA(Sine wave) | AC100/500VA(Sine wave) |
| Battery capacity | 3,300Wh | 550Wh |
| Available time | 2h(using 1,500W) | 1h(using 500W) |
| Charging time | 12 hours (80% charge), 18 hours (full charge) | 6 hours (80% charge), 9 hours (full charge) |
| Switching time | Within 20 ms (0.02 seconds) | Within 10 ms (0.01 seconds) |
| Dimensions | 260(W) x 724.4(D) x 512(H) mm | 120(W) x 414(D) x 445(H) mm |
| Weight | 68㎏ | 16kg |